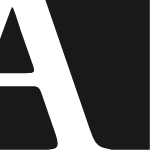 At Aspasie, we encourage a family atmosphere where agility and improvement are at core of our actions.
We are convinced that every member of our team is essential to our success. We allow our team members to work in a creative and innovative environment, rich in human experiences.
Day in and day out we are helping big and small businesses to stand out on a national or international level.
Come show your colors and stand out!
At Aspasie, we care about our employees' well-being and health. This is why we launched All-Inclusive Aspasie! All-Inclusive Aspasie, includes 6 advantages that promotes general, physical, mental, and financial health.
These new advantages aim to improve the quality of our employee's well-being and promote visibility to our local merchants.
Hair Color Charts and Screen-printing Production
Groupe insurance plan: disability, life, travel, and illness coverage
Pursue career with Aspasie
Production Manager at Trois-Rivières, QC
ASSISTANT PRESSMEN IML Department at Trois-Rivières, QC