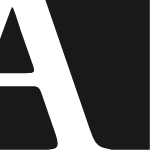 Welcome to our creative, innovative, and always listening world!
Aspasie is a family-owned company based in Quebec, Canada with more than 50 years of experience! We believe that every single one of your products should be unique, durable, and well adapted to your needs. Therefore, we offer a personalized luxury service combining attention to detail, creativity, proximity, and a passionate team expertise. Through our know-how in designing custom tools for the hair color industry and producing high definition In-mold labels (IML), Aspasie is a world leader in its multiple activity sectors.
Our turnkey service includes graphic design, accompanied by our highly qualified employees and the manufacturing in our high-quality installations. It is with a piece of mind that you can entrust us with your projects.
Are you ready to stand out from your competition?