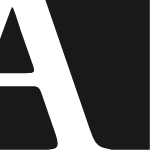 From barbershop to hair color charts, to then developing In-mold labels, Aspasie has offered 50 years of innovation, creativity and adventure for our clients and partners.
We are committed to provide our clients with legendary service and be their trusted partner in their activities.
Gaston Gelinas had his barbershop in St-Barnabé. His wife Nicole Diamond Gélinas was a teacher with a degree in Business Administration.
Gaston and Nicole Gelinas created together tailored hair pieces and embarked the prosthesis industry. They then create the Chev'Hair franchise. Very rapidly their products and customer services exceeded their clients' expectations.
Aspasie begins to manufacture and sell color charts on American territory from wicks made in Europe.
Their expertise expanded their market to the manufacturing of hair color charts and displays. Renowned brands like Wella, Clairol and Matrix soon gave Aspasie increasingly important contracts for the enhancement of their presence in hair salons and retail outlets.
Aspasie is now selling around the world by manufacturing its own hair color swatches.
The Chev'Hair franchises are sold and Aspasie stops its hair pieces manufacturing activities.
Construction of a second plant in St-Barnabé for the manufacturing of hair color swatches.
Purchasing of a third plant in Trois-Rivières, Quebec, with an area of 100 000 square feet. (close to 10,000 m2) Maxim Gelinas joins the company full time as an Industrial engineer.
Creation of Plastifil, an innovative company concentrating in manufacturing monofilament for hair color swatches.
Conquest of the Japanese market.
Antoine Gelinas joins the company as financial advisor.
Creation of the printing division with the acquisition of two brand new lithographic Heidelberg presses, respectively in the CD102 and XL75 formats.
Aspasie enters the plastic packaging industry by printing high definition In-mold labels and position itself as a major player in North America.
Well-deserved retirement for our founders Gaston and Nicole Gelinas. Their three sons take over management of the companies.
2012 to 2017, The IML division sees growth of 100% in average every single year.
Administrative offices move from St-Barnabé to the much larger facility in Trois-Rivières.
Tablex acquisition, a shelving system manufacturer for retail stores
Aspasie becomes the major stakeholder in ADN communication, which locally dedicated itself in web and print marketing.
Fusion of Tablex with its major competitor, Concept POS offers a complete line of merchandising products for the retail industry.
Aspasie is an innovative and very stimulating place to work. Counting more than 130 employees including the three sons of its founders, Maxim, David, and Antoine Gelinas are working everyday with passion to offer products of the highest standards of quality to set yourself apart from others!
Ready to embark our journey?
Enhance our customer's brand experience.
Trust everyone's audacity and autonomy.
Desire to make things work.
Getting out of the beaten path.
Encourage a climate of collaboration and fun.
Taking care of our health and balance, and those of others.
Build lasting relationships that make us grow.
Prioritize the company's perennity with our decisions.
Let us charm you with our passion.
Continually learning.
Increase our comfort zone.
Initiate progress.
Why choose us?
We offer a personalized luxury service combining attention to detail, creativity, proximity and the expertise of a team of enthusiasts.